If you're looking for beach holidays, you obviously want your weather warm and stable. This includes both air and water temperatures. As such, if you're planning on visiting France or Italy, you may want to know whether you can count on the Tyrrhenian Sea to bring out its warm game. How warm is the Tyrrhenian Sea? We'll go over that today.
How warm is the Tyrrhenian Sea?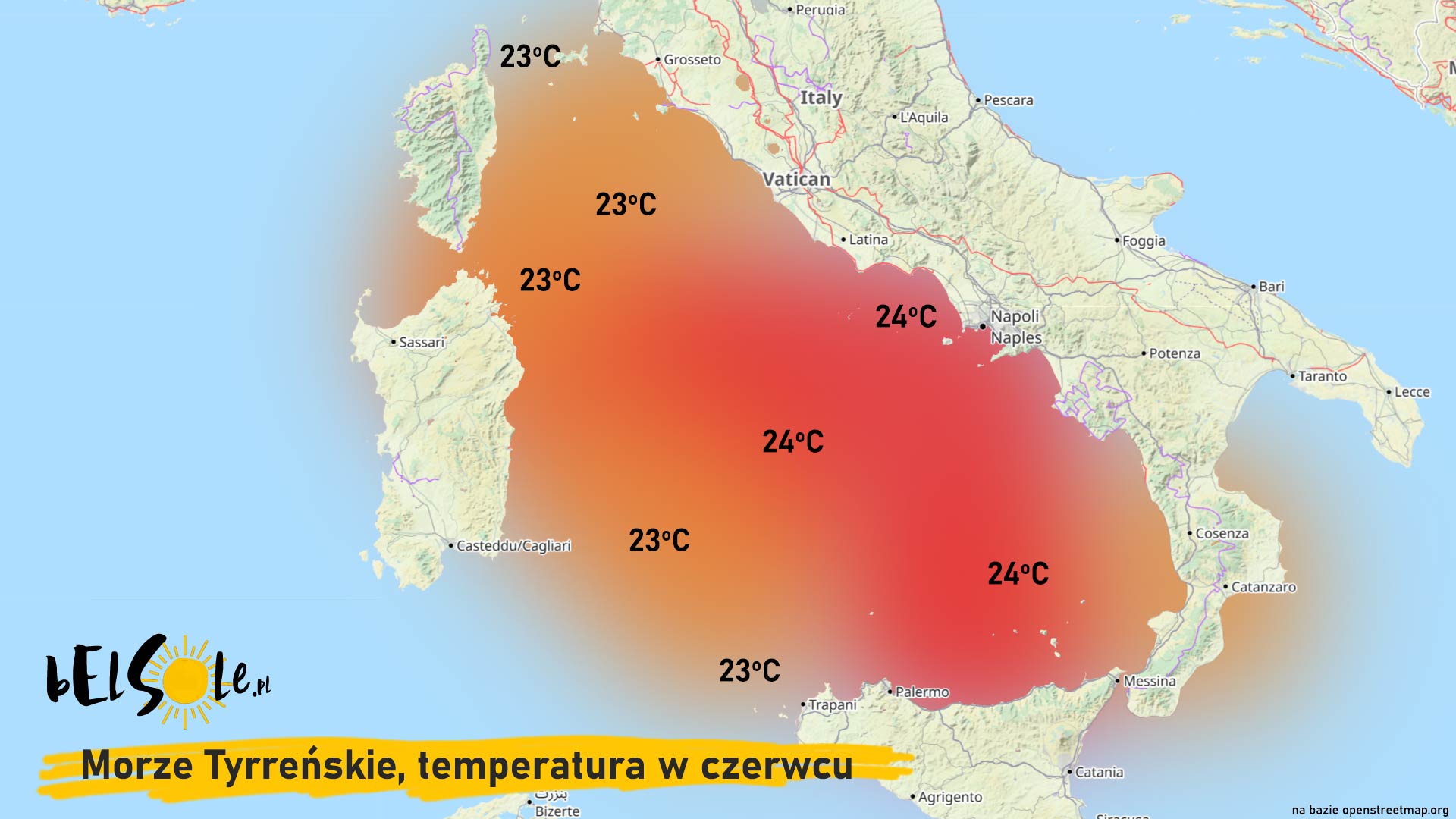 The Tyrrhenian Sea is a part of the larger Mediterranean Sea. It borders Corsica, Sardinia, Sicily and the Italian peninsula. As for the issue in question, we can say it's certainly a very pleasant sea. The average temperature throughout the year is 18-19 degrees Celsius, though it changes quite drastically in temperatures across the different months. In order to give you a proper answer, let's look at every month individually.
Water temperatures in the Tyrrhenian Sea in spring
Tyrrhenian Sea in spring
Spring, as with other off-season seasons, is becoming more and more popular as a time for holidays. As such, can you count on warm waters in spring? Not really until May, and even then it's really only enough for a very quick refreshing dip:
Water temperatures in the Tyrrhenian Sea in March – approx. 14 °C

Water temperatures in the Tyrrhenian Sea in April – approx. 15 °C

Water temperatures in the Tyrrhenian Sea in May – approx. 17.5 °C
Water temperatures in the Tyrrhenian Sea in summer
Tyrrhenian Sea in summer
This is likely what most of you are interested in, though. Here, thankfully, you can sleep soundly, as water temperatures reach as high as 25 degrees in summer. This is how they vary across the summer months:
Water temperatures in the Tyrrhenian Sea in June – approx. 21-22 °C

Water temperatures in the Tyrrhenian Sea in July – approx. 24 °C

Water temperatures in the Tyrrhenian Sea in August – up to 25 °C
Tyrrhenian Sea water temperatures in autumn
Tyrrhenian Sea in autumn
If you're interested in holidays in the low-season months, we'd certainly say autumn is great for that here. The waters are still very pleasantly warm, as you can see here:
Water temperatures in the Tyrrhenian Sea in September – up to 24 °C

Water temperatures in the Tyrrhenian Sea in October – around 21-22 °C

Water temperatures in the Tyrrhenian Sea in November – around 18 °C
Water temperatures in the Tyrrhenian Sea in winter
Tyrrhenian Sea in winter
What about winter? It's pretty much as not-great as spring, which just means that it's warm enough if you're brave enough. You certainly wouldn't be the only person bathing in winter:
Water temperatures in the Tyrrhenian Sea in December – around 16-17 °C

Water temperatures in the Tyrrhenian Sea in January – around 15 °C

Water temperatures in the Tyrrhenian Sea in February- about 13-14 °C
See also: